K'Andre Miller Spit On Drew Doughty, Got Tossed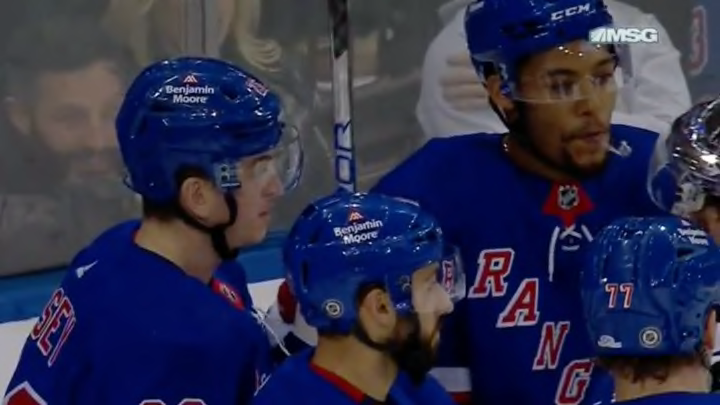 The New York Rangers and Los Angeles Kings have one of those great bicoastal rivalries that peaked with the 2014 Stanley Cup Final, where everyone involved earned a tremendous amount of frequent flier miles to see the Kings prevail in five games. They renewed hostilities at Madison Square Garden on Sunday and the Rangers were not about to go down without a fight. In addition to playing extremely well on the ice to earn a 5-2 victory and remain firmly on track for a playoff berth in the Eastern Conference.
And, oh yeah, defenseman K'Andre Miller spit on Drew Doughty.
Like, really spit on him. A big league loogie.
You can't do that. Not even in hockey. Miller got ejected and likely earned himself a suspension and fine. Earned every bit of it because we can't have dudes going around spitting on each other when we're trying to live in a society.
It's sort of humorous to watch Miller and his head coach Gerard Gallant try to present their side of the case during the aftermath. What's even to be said?