Justin Thomas Irate After Not Getting Relief Due to Storm Drain During US Open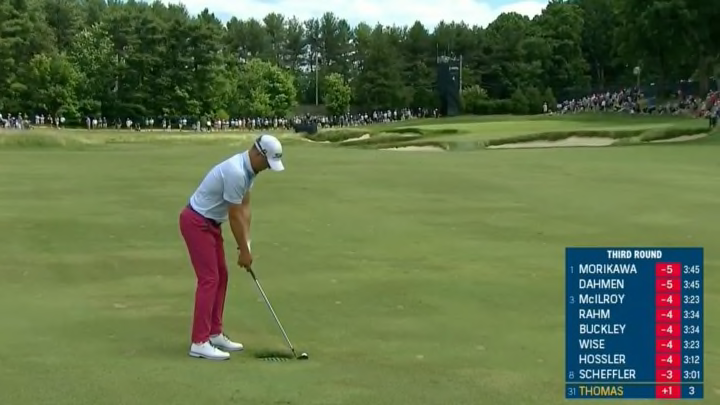 Justin Thomas /
Justin Thomas hasn't had a great weekend at the Country Club in Brookline, entering Saturday's proceedings at +1. He started off hot with an opening round score of 69 but stumbled on Friday, posting a 72 and taking a quick trip down the scoreboard. Starting off well on Saturday was paramount to start a comeback as Colin Morikawa and Joel Dahmen led the field heading into the day by a stroke at -5.
Fortune was not smiling down on Thomas, though. At least not early on. On the fourth hole, Thomas ended up directly next to a storm drain in the middle of the fairway and was apparently told it did not qualify for a relief drop. He did his best but the proximity of the ball to the drain totally threw him off and Thomas ended up chunking his approach into the bunkers in front of the green.
He was, shall we say, displeased with how it went down.
Hard to blame him. By the letter of the law, it shouldn't be a free drop because it is not on top of the drain, merely right next to it. But by the spirit of the law, the man should've caught a break.
It proved to be costly. Thomas bogeyed the hole and dropped to +2. Not getting relief on a shot like that can cost golfers thousands of dollars. Really ought to be a common sense clause in the fine print of the rule book.