Justin Jefferson Makes Catch of the Year to Keep Vikings Alive vs. Bills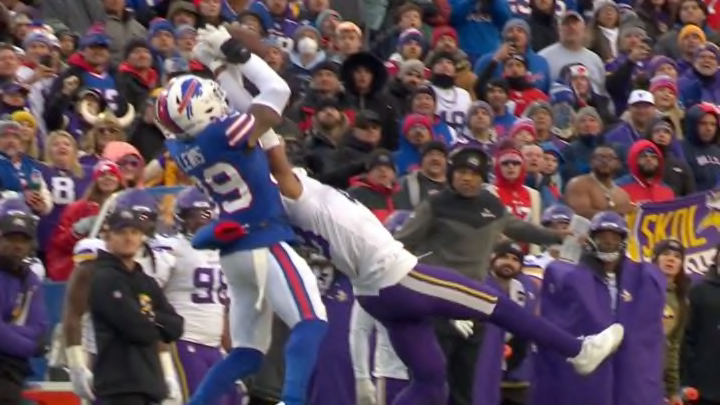 Justin Jefferson /
The Minnesota Vikings made many mistakes against the Buffalo Bills on Sunday yet found themselves alive with a chance to win the contest late in the fourth quarter. Kirk Cousins was trying to drive down the field with the Vikings down 27-23 to the Bills and faced a fourth and 18 after the two-minute warning. It was, essentially, do-or-die time.
So Cousins did what any smart person would do in that situation -- he heaved the ball up to Justin Jefferson and prayed it would work out.
It did. Jefferson made the catch of the year to bring the ball in and keep Minnesota alive. It was a freaking ridiculous catch.
Absolutely unreal. There were like four different times the ball should've popped out or ended up in the hands of a Buffalo defender and Jefferson somehow pulled it off.
Catch of the year so far and one of the best catches you'll ever see, regardless of circumstance.