Justin Fields Threw an Incredible Touchdown Pass on the Run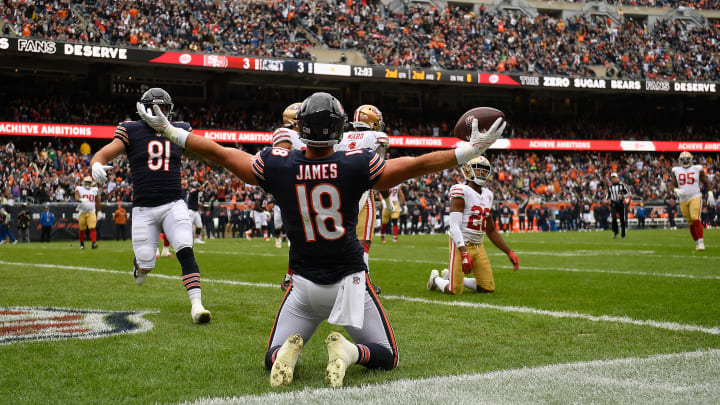 San Francisco 49ers v Chicago Bears / Quinn Harris/GettyImages
Justin Fields has some serious talent and every week we get a tiny glimpse of it. Whether you want to blame the Chicago coaching staff or growing pains or whatever, the ability to do cool things on a football field is there. Sunday's example of that is this sick touchdown throw by Fields.
That's Fields moving to his left and delivering the ball across his body. That's a Mahomes throw. A baseball throw. You know, if you were being chased on a baseball field.
Fields finished the half 11 of 13 for 82 yards and the Bears went into the locker room with a 13-6 lead after two quarters. He also rushed for 48 yards. Whatever the Bears are doing, they have a much more Fields-friendly game plan this week. It doesn't hurt when he can make those throws.