The Best 'We Live in a Society' Memes Inspired by the Justice League Snyder Cut Trailer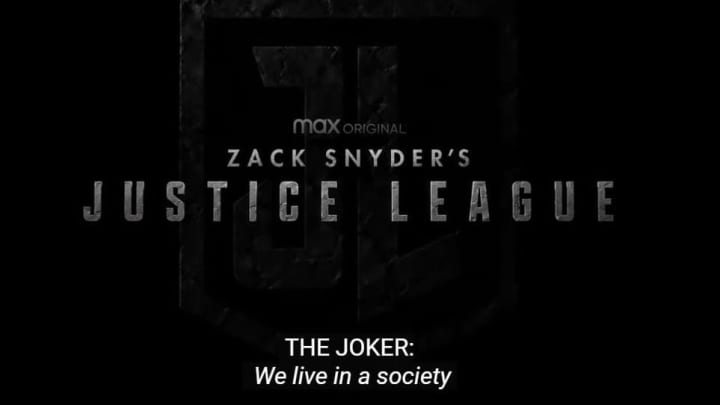 From the 'Justice League' Snyder Cut trailer. /
HBO Max released the trailer for Zack Snyder's Justice League on Sunday morning. Or, as it is better known online, "The Snyder Cut." It looks like an absolute mess, but it also contains something extremely important - Jared Leto's Joker saying, "We live in a society."
So if you're curious about the big difference between Snyder's cut of Justice League and Joss Whedon's 2017 edit of the movie it's one of them features the Joker saying, "We live in a society." Twitter was thrilled.
The movie hits HBO Max on March 18th so mark your calendar. It's not often you get to see a $70 million reshoot and edit of a movie that was released three years ago that was 40% on Rotten Tomatoes. Hopefully, this becomes an industry standard.
Now about The Batman...