Jurassic Fight Night is the Future of Sports Entertainment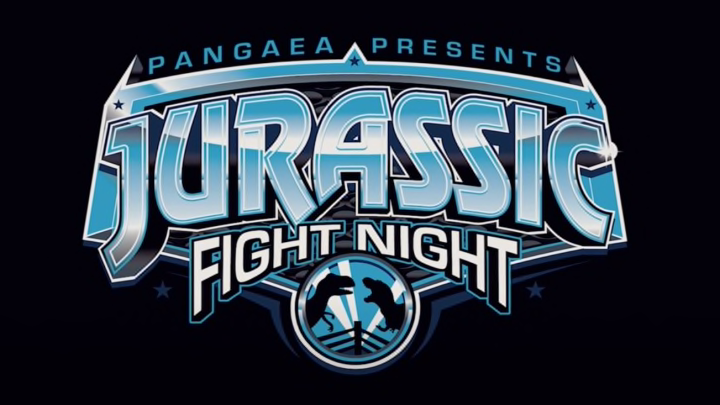 Jurassic Fight Night is an elevator pitch so amazing that I can't believe there isn't an entire major movie studio franchise in existence already. Three words and you know exactly what it is. It's dinosaurs fighting. To be more specific - it's dinosaurs fighting MMA. With gloves. I was first alerted of its existence this morning on Twitter with just an eight-second clip. Eight seconds that had me hooked.
Here's the trailer for the latest JFN, which took place at Gila River Arena in Arizona last weekend.
These events - presented by Pangea Land of the Dinosaurs in Scottsdale, Arizona - have apparently been going on for a few years and the fact that it hasn't turned into a complete nationwide touring event is shocking.
Honestly, there's a lot more kicking than you see in the Jurassic Park movies. Did dinosaurs rely on so many spin moves? Well, that's a question for a scientist. One thing I can tell you is that if you're going to add dinosaurs to the Fast & Furious franchise, we have a way in that makes complete sense now.