Julius Randle Slapped Jalen Brunson in the Face (Accidentally)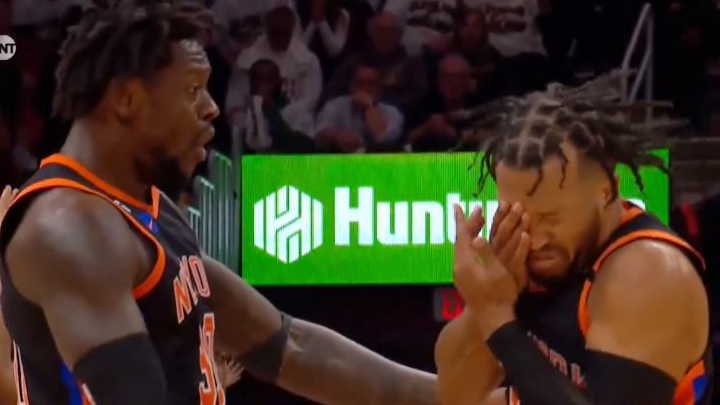 The New York Knicks had a brutal second quarter in Game 2 of their first round playoff series against the Cleveland Cavaliers. Cleveland outscored them 34-17 and took a 20-point lead into halftime. And on top of that Julius Randle accidentally slapped teammate Jalen Brunson in the face.
This was such a weird moment. Randle wasn't even really swinging his arm, just holding it out while he stopped running and turned and Brunson was right there. The look on Randle's face is complete shock, but even as Brunson grabs his face, having just been slapped, even Kevin Harlan couldn't help but laugh because it was such a ridiculous thing to see. Especially in slow motion.
Brunson was fine and stayed in the game and finished the half so it's OK to laugh. Unless you're a Knicks fan and you're not in the mood right now.