JuJu Smith-Schuster's Super Bowl Outfit Is Bold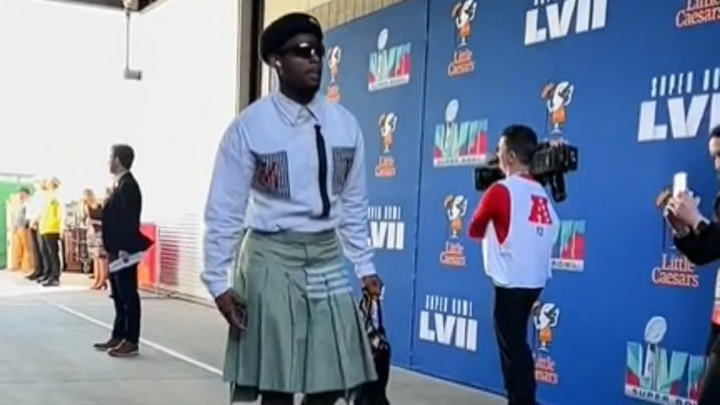 These days, athletes are taking their fashion choices seriously when showing up to games. The Super Bowl is certainly no different. On Sunday, a few hours before Super Bowl LVII, Kansas City Chiefs receiver JuJu Smith-Schuster easily won the award for boldest outfit of the day.
JuJu sauntered down the walkway wearing a long-sleeved collared shirt, heavy boots and what looked like a long kilt. He was also sporting a fashion-forward hat and dark sunglasses. Hey man, you do you.
Now, look, I'd never wear this, but Smith-Schuster looks confident as hell rocking it. Good for him. The 26-year-old is a LA native, went to USC and is as plugged into social media as any NFL player -- that has created controversy before. But there's no doubt the man has a style all his own.
Without seeing the rest of the outfits, I'm ready to declare this the boldest look of the day. It's not quite on Kyle Kuzma's level, but we're getting close.