JuJu Smith-Schuster Took Another Violent Helmet-to-Helmet Hit, Stayed in the Game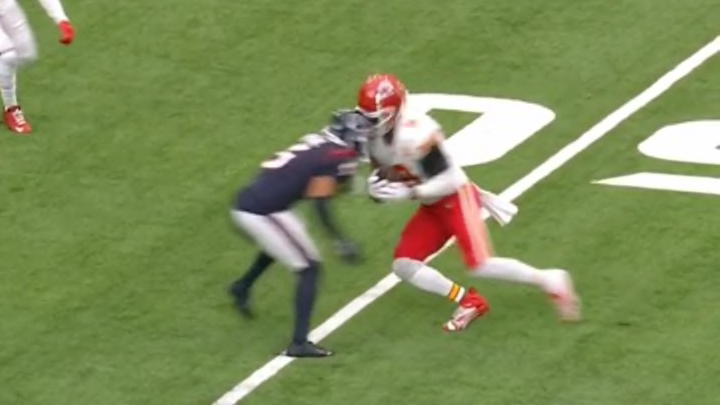 JuJu Smith-Schuster is the Kansas City Chiefs' second-leading receiver this season behind Travis Kelce. Smith-Schuster has only missed one game so far in his first season with the Chiefs which is amazing because it feels like every other week he is the victim of an incredibly violent football collision involving a helmet-to-helmet hit. Like during the Chiefs' game against the Texans when rookie Jalen Pitre hit him square in the facemask.
Pitre was flagged for the hit which was about as clear a case as an illegal hit as you will ever see.
Smith-Schuster left the game, but returned. Which, again, feels like an extremely common series of events for the Chiefs' receiver.