Josh Winckowski's Wrigley Field Comment Awakens Insufferable Ballpark Nerds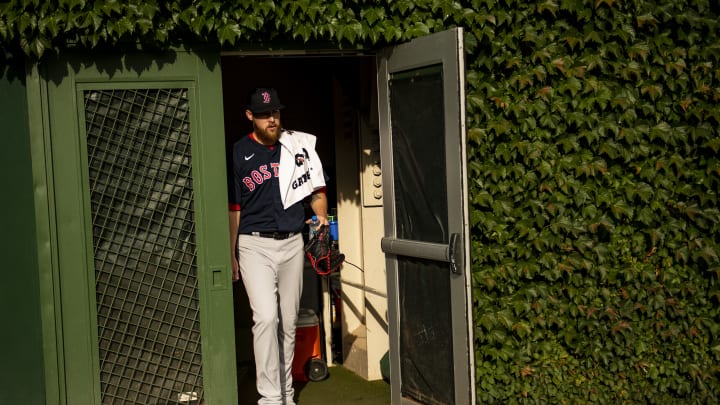 Billie Weiss/Boston Red Sox/GettyImages
Josh Winckowski was excellent for the Boston Red Sox last night against the Chicago Cubs, surrendering a single earned run over six innings of work. Unfortunately, his offense was a no-show and it resulted in being saddled with a loss. Wrigley Field was rocking even though the home team is miles from contention this year and will be full of life this afternoon as the Cubs look to complete a sweep.
After the game, Winckowksi was asked about the Friendly Confines and offered a nonplussed response.
This, of course, was a bat signal to weird Wrigley Field enthusiasts who logged on en masse on a Saturday night to argue online over which venerable ballpark is better — the one on the North Side or the one Ben Affleck and the Boys robbed.
For the record, they are both great! I'd give Fenway a slight edge at No. 1 but it's not like being the second-best venue in all of baseball is an insult. Although, the more capitalism dictates Wrigleyville's classic corner looks like an outdoor mall and the more advertisements that pepper the ivy, the less charm shows.
Perhaps Winckowski's assessment bothers Cubs fans because they know, deep down, that a lot of what makes Wrigley Field special is being slowly erased. Or maybe it bothers them because they don't have anything better to do. One thing the rest of us can agree on is that there's nothing lamer than fanbases bickering over who has a better stadium. Just bottom-of-the-barrel content for the dog days of summer.