Josh Norman: If You Don't Like the Panthers Having Fun, "Stop Us"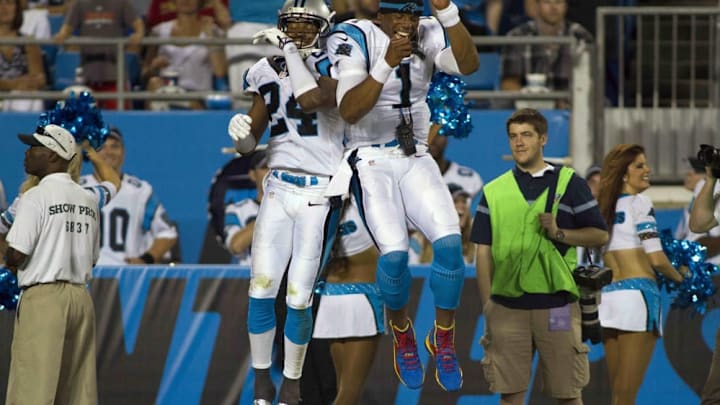 Josh Norman, who might be the best cornerback in the league right now, was a guest on Rich Eisen's show on Tuesday. He was asked about those who have an issue with the Panthers having too much fun. His response (transcription minorly edited for clarity):
"Is it the norm that this stuff happens every day in the NFL? You gotta just take our team as a whole. Let's start assessing it. We are young. We might have 10-15 people on the team that are over 30. We're young. We're in our 20's. We're fun guys—fun men.
We're gonna do things men those age do, and we're gonna do it in a way that you might not like for us to do it, but when we're out here on this field, stop us. That's just how I feel about it. If you see something that you don't like, stop it. If you can't stop it, move to the side and let it happen. We're gonna have fun no matter what. This is how we express ourselves."
He's got a point there—as I wrote Sunday, holding Carolina out of the endzone is the best way to prevent Cam Newton from doing  a 45-minute touchdown dance. Nevertheless, though the Panthers remain undefeated, there are a whole lot of observers eager to see their body language if and when they get knocked off their perch.