Josh Johnson Can't Recover Own Fumble, Teammate Kicks Ball Away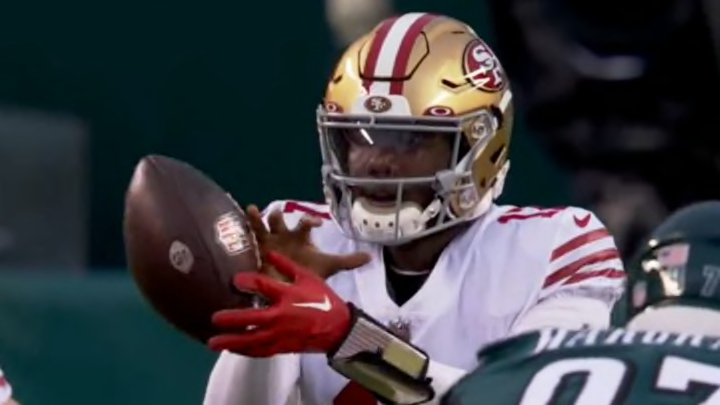 Josh Johnson, the San Francisco 49ers' fourth quarterback of the season, is seeing his first extended action of the year in the NFC Championship Game after Brock Purdy was injured. Late in the first half Johnson mishandled a shotgun snap and failed to recover the fumble. The Eagles recovered and scored a few plays later to take a 21-7 lead into halftime.
As you can see, it was a comedy of errors. First the officials missed what looked like a false start on the 49ers' right tackle. Then Johnson, who may have been distracted by the movement, dropped the ball. He tried to pick it up, but couldn't grab it cleanly so he had to dive on the ball. That's when it was kicked away by a teammate.
Just a brutal end to the half for the Niners.