Josh Allen Was Ready to Fight Bengals Defense After Touchdown Run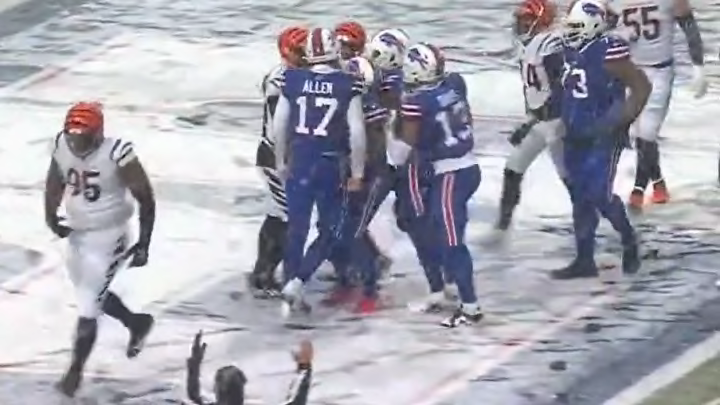 The Buffalo Bills and Cincinnati Bengals are facing off on Sunday with a trip to the AFC Championship Game on the line. Cincy jumped out to a 14-0 lead before the Bill righted the ship with a solid drive ending with a Josh Allen touchdown run. After he scored, Allen was fired up and looked ready to fight the entire Bengals defense.
Here's video of Allen's one-yard touchdown sneak and the aftermath.
That's nothing terrible, just a little trash talking, a scrum and some chippiness, but Allen was definitely the instigator. That's just some good, old fashioned NFL playoff football.
Side note: the playoffs just look better in the snow.