Matt Brash Struck Out Jose Ramirez, Made Him Fall on His Butt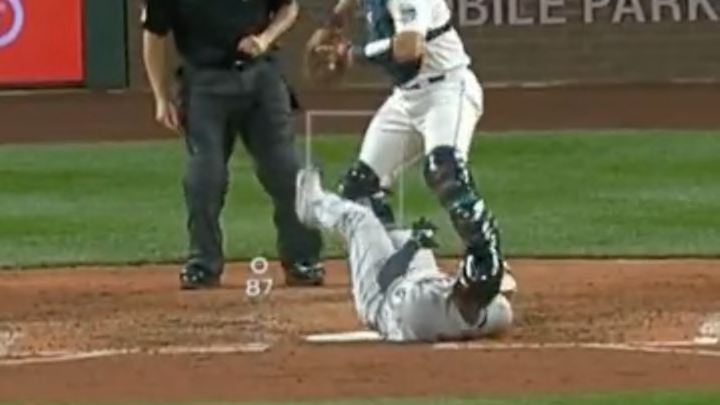 Righthanded reliever Matt Brash was one of four Seattle Mariners pitchers who combined to shutout the Cleveland Guardians in an Opening Day victory. He started his sophomore campaign in the big leagues off on the right foot by working a scoreless seventh inning in which he picked up two strikeouts. One was more memorable than the other as Brash fanned Jose Ramirez, one of the best hitters in the game, with a knuckle curve that sent the switch-hitter tumbling to the ground.
It's what every pitcher dreams of doing. There's nothing you can do to a batter that is more humiliating than making them fall on their butt. It's just science.
Even Ramirez, for all his talent, has the same human weakness all sluggers cannot escape. A perfectly executed breaking ball that dives toward the back foot is always going to be trouble. Not usually this much trouble, but trouble nonetheless.
Nothing for him to do but to vow his revenge in this life or the next.