Jordan Spieth Doesn't Listen to Caddie Michael Greller, Ends Up in Water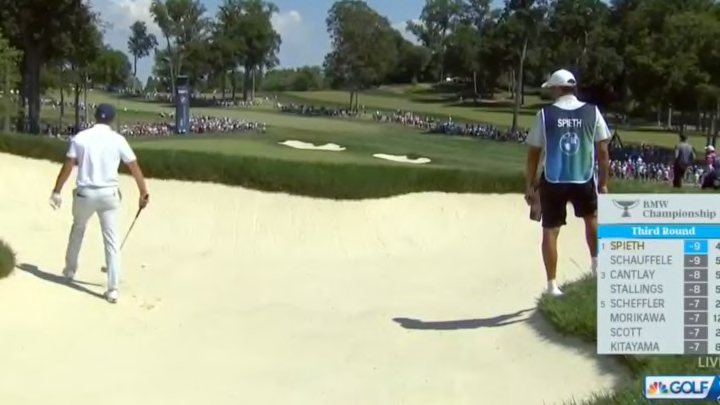 Jordan Spieth ignoring good advice /
Jordan Spieth is jockeying for position ahead of the FedEx Cup Playoffs at the BMW Championship this weekend. On Saturday, Spieth was faced with a decision-- try to get over the water on No. 5 or lay up? His caddie, Michael Greller, wanted to lay up. Spieth wanted to go for it. The two huddled up for a few minutes as Greller attempted to talk Spieth out of the home run swing before agreeing to the golfer's plan.
Spieth ended up smack in the middle of the lake. And the whole conversation preceding the shot was caught on a hot mic.
Fascinating inside golf content here. An example of the conversations every golfer has with their caddie every day they're playing. An A-plus example of why mic'd up segments are awesome in all sports.
Spieth should've listened, eh?