Jordan Spieth Denies LIV Golf Rumors, Reaffirms Commitment to PGA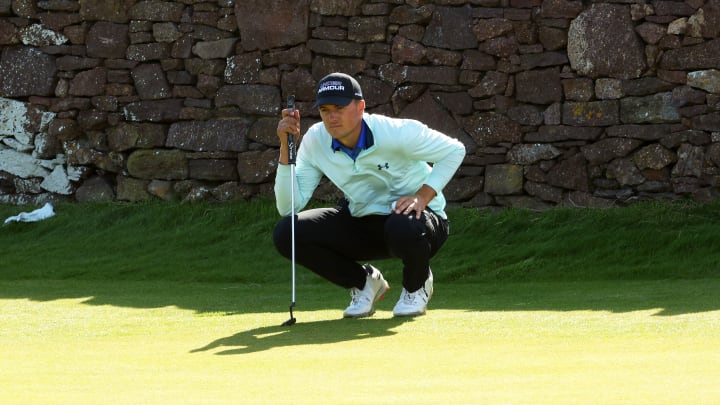 Genesis Scottish Open - Day Two / Andrew Redington/GettyImages
Rumors circulated this week that another wave of PGA players were on the verge of committing to LIV Golf. One of the names mentioned prominently was three-time major winner Jordan Spieth. On Friday, the 28-year-old took to social media to shoot those rumors down, reaffirming his commitment to the PGA in the process.
Here's what Spieth had to say:

Because of false reporting today, I feel the need to comment.

Let me be clear, any reports that I am contemplating competing anywhere other than the PGA Tour are categorically untrue. I am NOT in discussions with LIV. I have been quoted on the record for months that I fully support the PGA Tour and have never considered alternatives. My goal has not changed since I began playing golf - to win PGA Tour events and major Championships, and compete against the best players in the world. Those who truly know me, know what is most important to me.
That's a pretty emphatic statement from Spieth and it does not appear he's not going to join LIV's $100 million+ club that includes Phil Mickelson, Brooks Koepka, Bryson DeChambeau and others who have left the PGA.
Spieth was already featured on this here site earlier on Friday for providing expansive commentary on a hold at the Scottish Open. Big day for him.