Jordan Poyer Knocked Himself and Teammate Tre'Davious White Out of Game With Helmet-to-Helmet Hit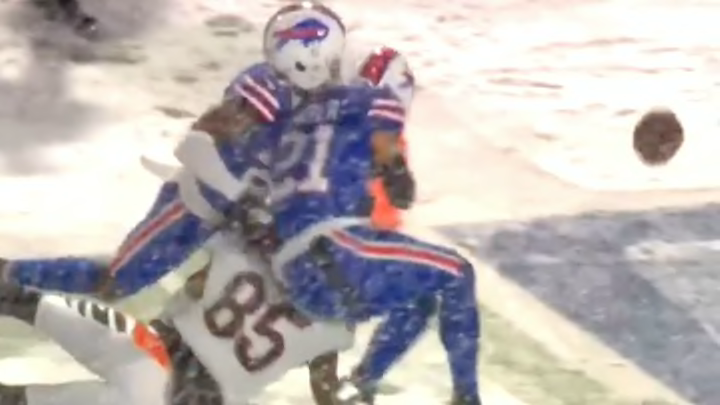 Joe Burrow went deep down the sideline to Tee Higgins on third-and-2 early in the fourth quarter against the Buffalo Bills. Tre'Davious White was called for pass interference as he a little too handsy while the ball was in the air and took receiver Tee Higgins down a little too early. To make matters worse, Higgins falling down cleared the way for Jordan Poyer to hit White helmet-to-helmet.
If Poyer had hit Higgins like that, he would have been penalized. Instead Poyer and White both went to the blue tent to be check for a concussion and then headed to the locker room, possibly done for the day.
The Bengals went on to kick a field goal to extend their lead to 17 in the fourth quarter.