Jordan Clarkson Was Ready to Square Up With the Warriors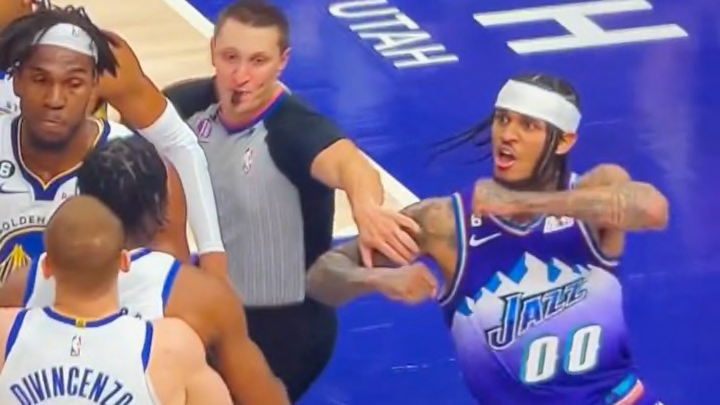 Jordan Clarkson /
The Golden State Warriors completely collapsed at the end of last night's game against the UUtah Jazz, blowing a 4-point lead in the last 13 seconds to lose, 124-123. The frantic final seconds were arguably not even the best part of the game because Jordan Clarkson almost got into a fight with Jonathan Kuminga earlier and it was quite the scene.
Clarkson and Kuminga were going at it in the paint as Clarkson went up for a floater and battled with Kuminga for the rebound before getting called for a foul. Kuminga took umbrage to Clarkson's physicality and the two exchanged angry words.
What followed was the usual posturing that NBA players love to engage in where the two sides stand a few feet apart and say how ready they are to throw hands without actually doing so. But Clarkson added his own twist by literally squaring up like something out of an old-timey movie.
What a scene. What a game. The NBA always delivers.