Local News Typo Put an 'I' in Jordan Bohannon's 'Shot'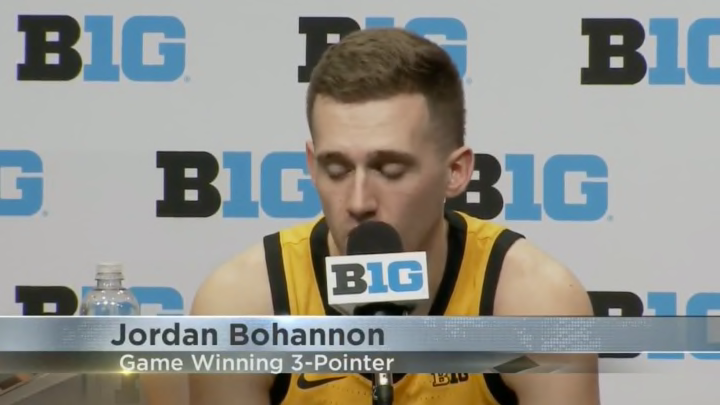 The Iowa Hawkeyes beat the Indiana Hoosiers in the Big Ten Tournament semifinals on Saturday, 80-77. Jordan Bohannon hit the game winner with a second remaining in what was a serious *This is March* moment. It was a huge shot and it earned an incredible chyron on the local news.
That's KWWL in Waterloo, Iowa with a typo almost as epic as Bohannon's shot. "Makes Game Winning Sh-t" has since been changed to "Game Winning 3-Pointer," which erases the opportunity for such an unfortunate mistake.
Considering Jim Nantz's problem while desribing Iowa - Indiana as a "game of runs," well, this is actually a pretty fitting slip-up.