Jonathan Papelbon Doesn't Feel Like a Phillie, Remains Huge Ric Flair Enthusiast
The Red Sox opened up the 2015 season in Philadelphia to play the Phillies, which is weird because daily interleague play remains weird to a dinosaur such as myself. In turn, the trip to the City of Brotherly love allowed Red Sox beat writers to catch up with the ever-colorful Jonathan Papelbon, who spent the first seven years of his career in Boston.
Credit the Boston Globe's Julian Benbow for producing some unexpected existentialism from the Phillies closer:
""The Red Sox are a part of who I am, man," Papelbon said. "I don't really feel much like a Phillie. "Boston's where I was born and raised. It's kind of like that, you know. It's the city you were born and raised in.""
Those are some deep, profound words right there. They really make you think. What is a Phillie? Is it a place? A person? An animal? A plant? A foodstuff? A state of mind?
The sports blog-o-sphere, however, buried the lede … which is the actual lead to the Globe's Story:
"He had his Ric Flair action figure flexing on the shelf and a World Championship Wrestling belt hanging from up top. He pulled out a pink "Nature Boy" robe, purple feathers fluttering out, Flair's autograph in black magic marker on the back and hung it next to the belt."
Wait a second … you're telling me this guy is a fan of wrestling? Surely you jest!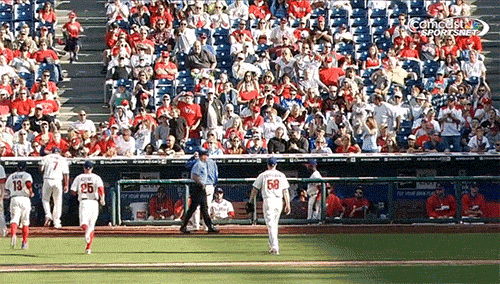 That deserves two claps and a whooooooooooooooooooo!
RELATED: Jonathan Papelbon Ejected For Grabbing Crotch in Response to Booing Fans

RELATED: Ric Flair Danced, Wooed and the Crowd Went Wild During the Grizzlies Wrestling Night Promotion
[Photo via USAT]