Jon Rahm Blows One-Foot Putt During Arnold Palmer Invitational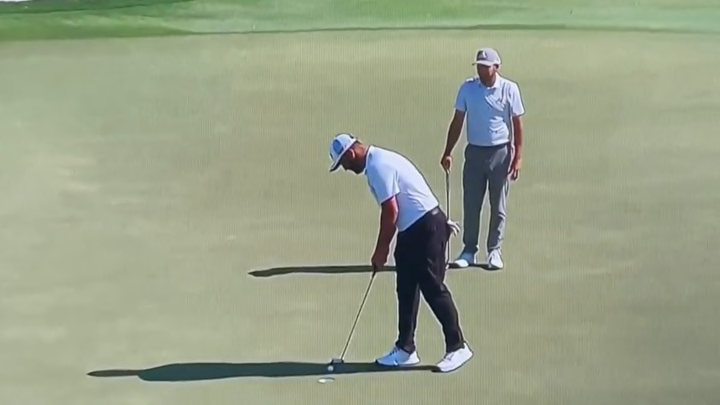 Jon Rahm /
Jon Rahm is the No. 1-ranked golfer in the world right now and is trying to win his first tournament of the year this weekend at Bay Hill for the Arnold Palmer Invitational. On Thursday, Rahm looked more like a dad sneaking out for a quick nine after lunch rather than the best golfer on the globe.
During the front nine of his first round of the weekend at Bay Hill, Rahm was faced with a putt less than one foot in length. He left it short. It is almost impossible to do that, yet anyone who has ever played golf (or even mini-golf) knows both how possible and how aggravating it is.
Let's enjoy it from all angles, shall we?
I think this is actually worse than Stephen Curry air-balling a wide-open layup. At least shooting a layup is a more intricate process during which any number of things can go wrong to lead to an air ball. Tapping in a putt from less than a foot away is not anywhere near as complicated. Rahm just doinked the damn thing.
I've said it for years but now I can say it with my full chest because it is true in the most literal of ways: it happens to the best of us!