Joe Rogan Notes Jon Jones Took 'No Punishment Except a Kick to the Nuts'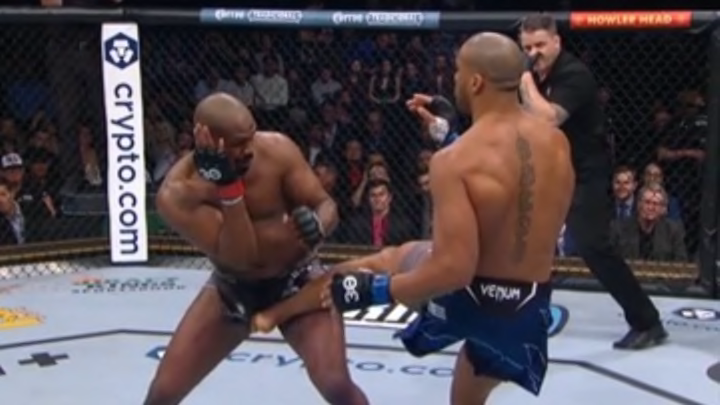 Jon Jones defeated Ciryl Gane at UFC 285 to win the UFC heavyweight title in his first fight since 2020. Jones submitted Gane during the first round, but before that could happen, he got kicked in the nuts, as Joe Rogan noted while Jones danced.
This is why Joe Rogan is the best in the business.
Jones remains basically undefeated in his MMA career despite, well, a lot of stuff. The only loss in his career is a DQ loss to Matt Hamill at The Ultimate Fighter: Heavyweights Finale in December 2009. That was a long time ago. And no one got kicked in the nuts.