Johnny Manziel Hospitalized, Agent Blames Change in Prescription Medication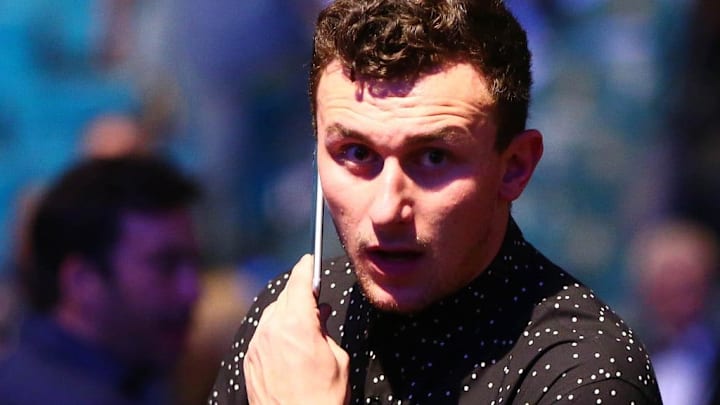 Johnny Manziel was hospitalized in Texas Monday night, TMZ Sports reports. He was released and is doing fine, according to his representative, who said the issue was caused by a recent adjustment in Manziel's prescription medicine.
Manziel revealed his bipolar condition in a recent interview with Good Morning America. It's unclear if the medication in question was related to this incident. He was in the area for a music festival, as well as his former Texas A&M teammate Mike Evans' golf tournament.
The former Heisman Trophy winner is in the beginning phases of what he hopes to be an NFL comeback, though the odds remain slim that he'll ever be able to play at that level again.