Latest Mlb Leads
Police Report: Johnny Damon's Blood-Alcohol Level Nearly Four Times the Legal Limit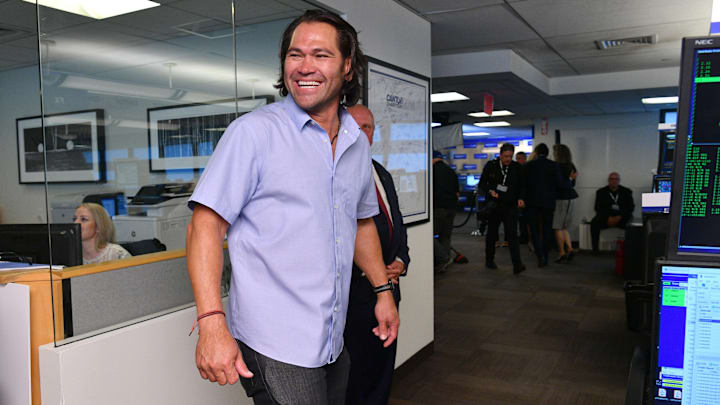 Dia Dipasupil/Getty Images
Former MLB star Johnny Damon was arrested for DUI early this morning in Florida, according to multiple reports.
Damon, one of the most colorful characters of his era who played for both the curse-breaking Boston Red Sox and then the New York Yankees, showed signs of intoxication and a blood-alcohol test came back at "greater than or equal to .20," police tell TMZ.
UPDATE: TMZ has obtained the police report, which reveals Damon's blood-alcohol was nearly four times the legal limit. Additionally, according to the report, Damon's wife became physical with one of the officers involved.
"... in which cops say Johnny Damon's blood-alcohol level was .30, nearly FOUR TIMES the legal limit. Cops also say Damon's wife was in the car at the time of the arrest -- and describe her as being completely out of control. In fact, cops say Michelle Mangan-Damon was uncooperative, combative -- and at one point, she actually pushed a police officer."
The arrest occurred in his native Orlando area at 8:15 in the morning, which opens up several questions about the hours leading up to the incident.
Damon was booked on multiple charges, "including driving under the influence and resisting arrest without violence." He's being held at the Orange County Corrections Department.