Johnny Cueto Insisted on Making a Grand Entrance to Miami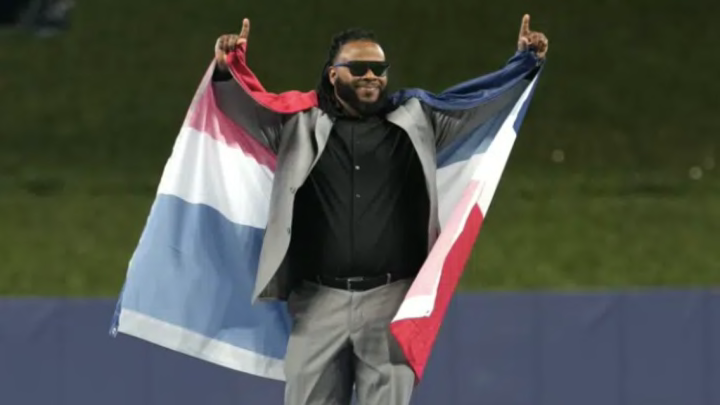 Johnny Cueto feels like one of those pitchers who will be getting batters out well into his forties with craft and guile. And he'll be doing it in style because the man simply knows how to command a mound and to play with passion. The Miami Marlins signed up for the journeyman starter's services this year and introduced him yesterday at LoanDepot Park. It was not boring as Cueto took the opportunity to toss in some panache and showmanship.
This is how you do it, folks. If they're going to make you come into the office for a work thing, you might as well have as much fun with it as possible.
One wonders if this was Plan B and Plan A involved using his mobile ambulance-that-turns-into-a-soundwall. Perhaps that thing has not yet received express written consent to cruise over a Major League Baseball field. We all know that paperwork can be a lengthy process.
Cueto pitched to a lot more contact last season with the Chicago White Sox and brought his ERA back down to a pretty impressive place. A change of scenery could do him good. And he'll look good doing whatever he does. That's a promise.