The Heat Need to Keep John Starks Off the Court if They Want to Beat the Knicks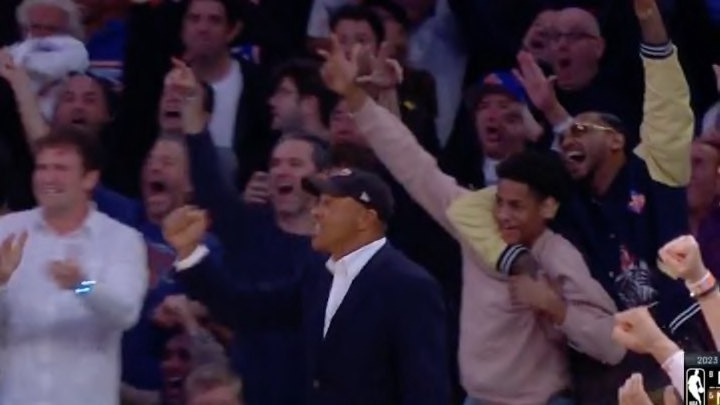 The New York Knicks beat the Miami Heat, 111-105, on Tuesday night to even their second round series as it heads back to Florida. Since the game was played at Madison Square Garden, the Knicks invited all their old stars to the game so they could be prominently featured on the jumbotron. One of those Knicks legends was John Starks who had the time of his life.
Yes, that was Starks who kept wandering onto the court following big shots by the Knicks in the second half. You can see him in the lower right corner of the videos. He's the guy wearing the sports coat and hat, which are not generally worn by the current players.
Science will have to tell us why it's so satisfying to see former players in the stands cheering on the current team. Gives it sort of a homecoming feel. Just don't mention anything that happened in the games involving the alumni.