Sports Lunatic Houses Mayo to Express Love For Bowl Game's Corporate Sponsor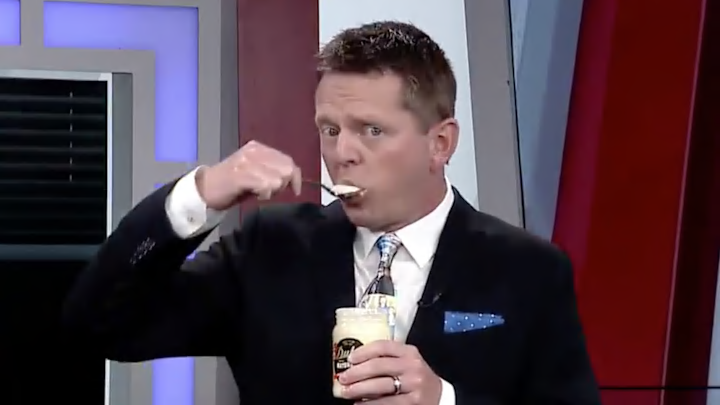 SoundOFF is the crown jewel of WHO-DT Des Moines' sports suite and it did not get to where it is today by playing it safe. No, one only gets to the top in this ultra-competitive world by bravely taking risks. Or lapping up some pure, uncut mayonnaise to express excitement about a name change for a bowl game played over 1,000 miles away, as one John Sears did over the weekend.
Not since Steve Nash has a more perfect alley-oop than a Midwesterner gulping actual mayo been seen in the wild. You have to appreciate the commitment to the bit.
Of course, it does feel as if it's only a matter of time until we find out Sears used a mayonnaise stand-in like ice cream and this whole thing is a farce. Living in 2020 means always waiting for the other shoe to drop.