Latest TV Leads
John Salley Spotted in Disney+'s Sneakerhead Cinderella Movie, 'Sneakerella'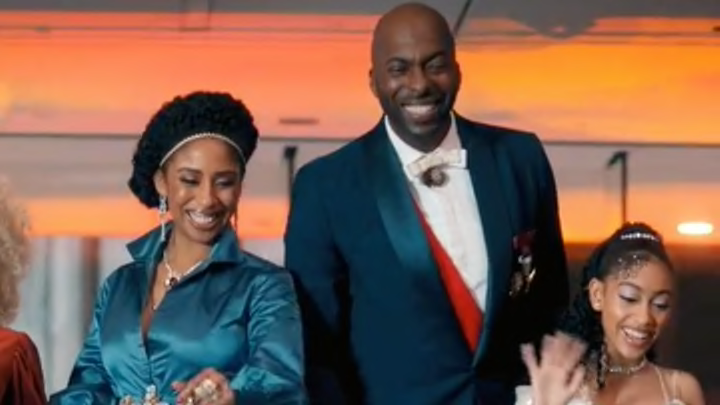 John Salley in Sneakerella. /
Disney+ announced a bunch of upcoming shows and movies today, including the Cinderella-inspired 'Sneakerella.' The sneakerhead version of Cinderella wouldn't normally interest us, but about halfway through the trailer the unmistakable John Salley appeared, so boom. That's sports, media and pop culture all rolled into one.
Salley really is such a unique on-screen presence. If he flashes on screen for even half a second you know it's him. Not just because he's a foot taller than everyone else he has ever acted alongside and hasn't aged a day since he shaved his head in the early-90's,, but because "he is a lanky canvas capable of bringing life to plus material." That's how Kyle Koster described him while pleaded for him to get more film and television work last year and now he's on Disney+. How fitting.
Chicago Bulls v Washington Bullets / Mitchell Layton/GettyImages
In addition to his many off-court pursuits, Salley joined CBS Sports to broadcast Big3 basketball this year. No wonder he made the cover of Big Apple DIGEST. If you haven't figured it out by now, his last name in Sneakerella is "King."
You only see Salley for a couple seconds and he doesn't speak so there's only so much to say about his performance, but we here at TBL are sure it will be so good people will react like this one party-goer when he sees Sneakerella's shoes.
When someone from The Big Lead sees something at the intersection of sports, media and pop culture. /
Yeah, that's some nice casting.