John Oliver Ridicules Josh Hawley's For Running On Jan. 6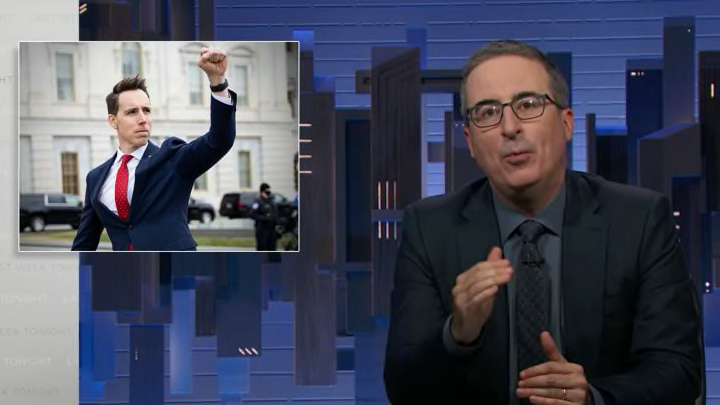 John Oliver returned to Last Week Tonight on Sunday and, as you might have expected, he jumped on the train of people ripping Missouri senator Josh Hawley. Hawley made headlines this week when the Jan. 6 committee showed footage of him running hurriedly away when rioters -- whom he had previously egged on -- enter the Capitol. Laughter broke out in the committee room when the footage was shown. On Sunday, Oliver had his chance to rip him.
Oliver called the footage, "painfully embarrassing" and said it was, "The gait of a man who just gassed up an insurrection that is now bearing down on top of him, or just drank a large iced coffee 45 minutes again. Either way, those legs scream, 'I've made a huge mistake.'"
The clip, which goes on, is below.
Yeah, Josh Hawley is never going to hear the end of this.