John Madden Will Be on the Cover of Madden 23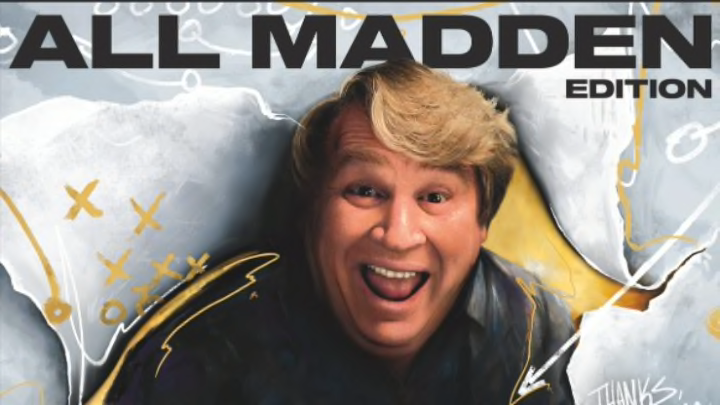 John Madden will appear on the cover of the EA Sports' Madden 23 for the first time in more than two decades. The Hall of Fame coach, who is even more known for the football video game franchise, died in late 2021 and will be honored front and center on every single release of the title. This announcement comes on the 24th anniversary of the very first Madden game in 1988. When no one had any idea what a juggernaut they had on their hands.
EA Sports also revealed that Madden's voice will be returning via "remastered audio clips that call back to his legendary days as a broadcaster."
Putting the namesake on the cover may seem like a no-brainer but honestly it's worth a sigh of relief when people make the obvious yet right decisions. This year's Madden would have been bizarre if it was anyone but the legendary broadcaster out there. Everyone who buys the game will get a visual reminder of a great football life and may even pause to reflect before fighting others online.