Joel Embiid Kicked Nic Claxton After a Step Over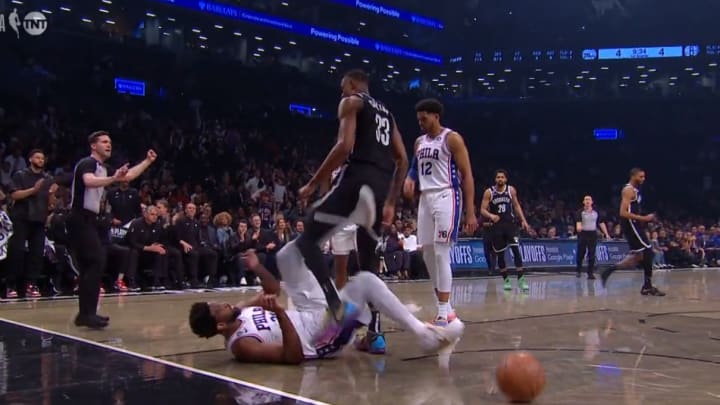 Joel Embiid was lucky not to be ejected from Game 3 of the Philadelphia 76ers' first-round playoff series against the Brooklyn Nets. In the early moments of the game, the NBA MVP candidate kicked Nets center Nic Claxton.
Claxton had finished a dunk and earned a free throw thanks to a foul on Embiid. After contact, Embiid tumbled to the court. As he laid on his back, Claxton stepped over the 76ers big man, who then threw his left foot at his Nets counterpart.
Here's video:
Embiid was assessed a Flagrant 1 but was not ejected for the kick, while Claxton was hit with a technical foul for the step-over.
The 76ers lead the series 2-0.