Joe Girardi Says Dumb Thing About Retirement Tours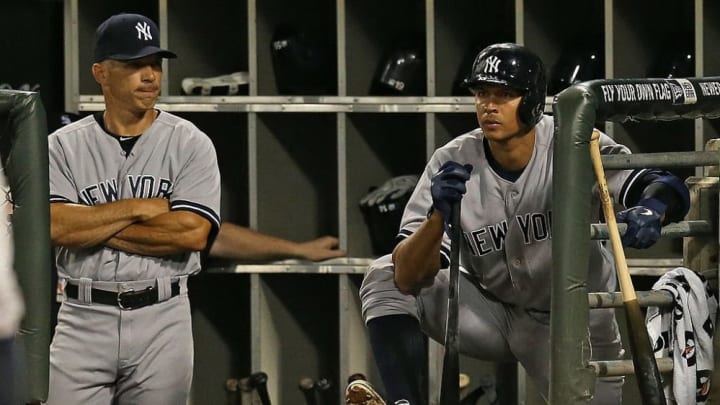 Joe Girardi talked to the media on Wednesday. The topic of Alex Rodriguez and his super short retirement tour came up. Girardi had dumb answers, as transcribed by ESPN's Andrew Marchand. Via:
"Any similarities between this and 2014, when you kept a struggling Derek Jeter during his farewell tour hitting second? Girardi: Part of that is, when you talk about moving people, we didn't have anybody hitting that year. I didn't really have a replacement. So this year we have people that we want to try, we have replacements, and that's the biggest difference."
As Marchand, numbers, and a million people back in 2014 pointed out, Jeter had the 5th worst OPS in baseball that season and hit 2nd in the lineup the entire time.
"Question: The fans' biggest problem has been with Aaron Hicks. Why do you play him over A-Rod? Do you feel like that gives you that better of a chance to win? Girardi: I'm not saying that I don't think I can win with Alex in the lineup. What I'm saying is that I'm putting out what I feel is the best lineup. As we sit around and talk about it as coaches, that's my job. That is in my job description. My job description does not entail a farewell tour. My job description is to try and win every game and put everyone in the best possible position, and that's what I'm trying to do."
The Yankees are 4.5 games out of the wild card and slightly worse than they were in Derek Jeter's final season. Girardi and the Yankees are about to miss the playoffs for the third time in four seasons and that one playoff appearance was a Wild Card loss last season. Whatever is in his job description, he hasn't been meeting that qualification in a while.