VIDEO: Joe Burrow Injured, Carted Off During Bengals Practice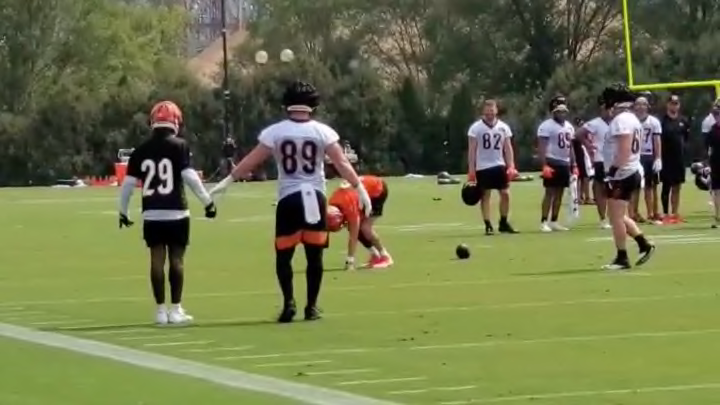 Joe Burrow sustained an injury at Cincinnati Bengals practice on Thursday afternoon and had to be helped onto a cart to be taken off the field. This happened minutes ago so details are far and few between but it happened on a play where the All-Everything quarterback took off to scramble, felt something in his lower right leg, and went down.
Burrow has been spectacular in his brief but already somewhat illustrious young career. The Bengals are one of the Super Bowl favorites under the assumption he's going to be under center. Amateur doctors can speculate on the severity of the injury but that doesn't seem entirely helpful. But the average person watching this has to be a least a little bit concerned.
Bengals head coach Zac Taylor said it was a calf issue shortly after practice.
If it is something serious, it changes everything for the Bengals and the way we look at the NFL headed into the season.