Joe Burrow Wants Gun Reform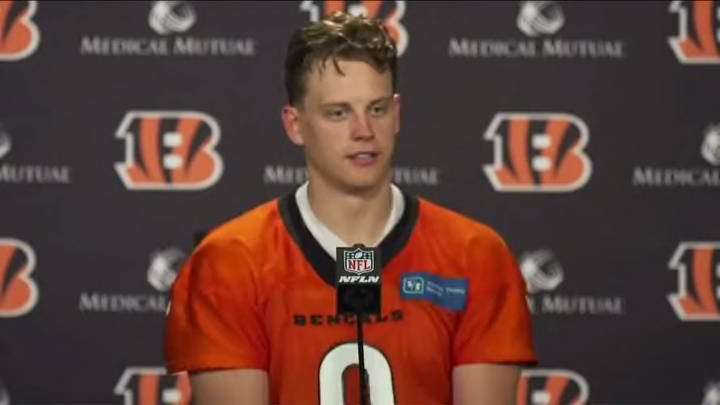 Joe Burrow was asked about gun reform during press availability after Tuesday's minicamp practice. Rather than no-comment his way out of it, the Cincinnati Bengals quarterback took time to answer and had a lot to say.
Burrow responded thoughtfully, while also noting his job was to play quarterback, not create new laws. But he did say he believes things need to change.
Here's what he had to say on the subject:
And here's his full quote:

"You know, with everything that's going on, if you're not going to outlaw everything, you've got to at least make it harder to get all those crazy guns that everybody's using. I don't think you should be able to just walk in there and buy one -- you've got to go through a rigorous process to be able to buy something like that, I think. Hopefully, the people that get paid to make those decisions figure that out. My job is to play football, but hopefully, the politicians can figure that out."
The NFL is lucky to have a guy like Burrow who is willing to actually give answers to potentially controversial questions. It's far more entertaining than guys like Tom Brady who refuse to discuss any opinions publicly.