Joe Burrow's Attempt to Tackle Denzel Ward on His Pick-Six Was a Hilarious Failure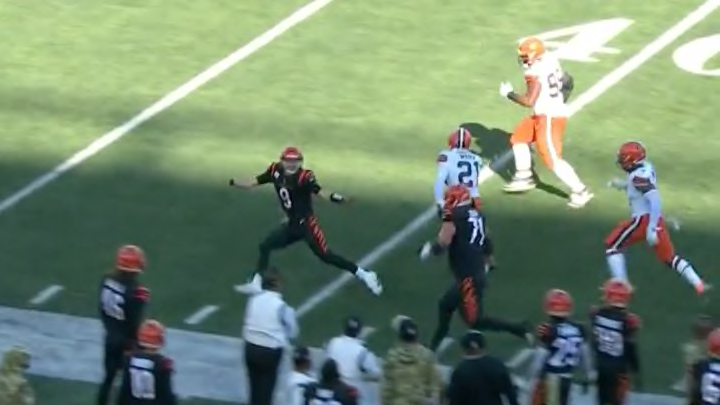 Joe Burrow threw a goal line interception that Denzel Ward returned 100 yards for a touchdown in Sunday's Cincinnati Bengals - Cleveland Browns game. Burrow had the angle on Ward on the return, but Ward changed directions at the 35 by taking a single step to his right. Burrow never stood a chance.
Ward barely even planted his foot to shift directions that little bit and Burrow just could not do anything. He just kind of collapsed while trying to turn around. Then he does a little lunge and rolls because that's what you do when you're being burned.
Joe Burrow's inability to tackle is definitely not the NFL's best kept secret.