Joe Burrow Takes Big Hit From Demario Davis Trying to Fling Ball Out of Bounds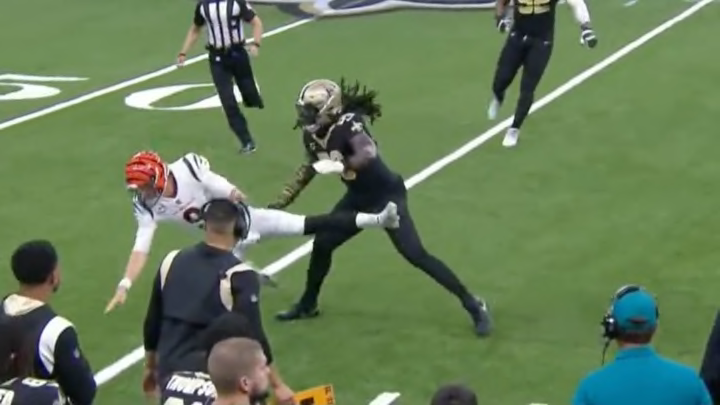 Joe Burrow returned to the land that made him legend on Sunday, taking on the New Orleans Saints at the Superdome with the Cincinnati Bengals. The former LSU quarterback took a big hit early on while attempting to fling the ball out of bounds in quite the sequence.
Saints linebacker Demario Davis came flying in as Burrow was scrambling out of the pocket and delivered a huge hit that resulted in a flag. Burrow's throw wobbled out of bounds, so at least he accomplished what he was trying to do.
He's gonna feel that one in the morning. But, for once, this wasn't really the fault of his offensive line. Things like that will happen when the QB gets out of the pocket.