Internet
Joe Biden's State of the Union Featured a Very Enthusiastic Nancy Pelosi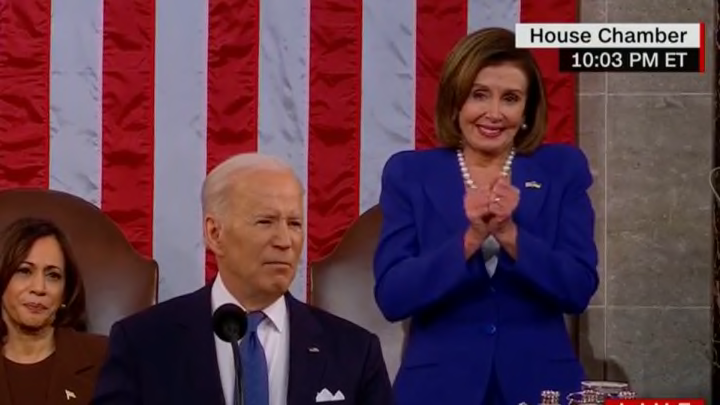 President Joe Biden delivered the State of the Union address tonight. Democrats applauded, Republicans were nonplussed. House Speaker Nancy Pelosi, who got to sit behind Biden, alongside Vice President Kamala Harris in a historic moment, was especially enthusiastic throughout the evening, starting with her introduction.
Later in the speech she stumbled while jumping up to clap.
Finally, she had an extremely weird reaction to Biden discussing an extremely serious topic.
Pelosi wasn't the only one with a weird moment as Chuck Schumer suffered from premature standing ovation.
Even outgoing Supreme Court Justice Stephen Breyer had an super awkward moment accepting praise and cheers.