Joe Biden Fell Down on Stage at US Air Force Graduation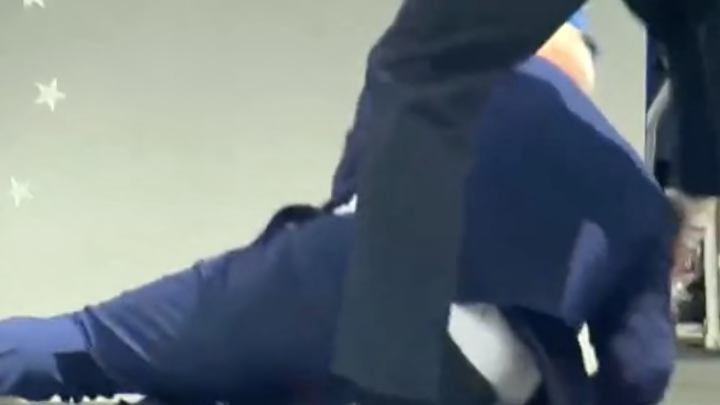 Joe Biden tripped and fell on stage at the U.S. Air Force Academy graduation in Colorado on Thursday. Biden was handing out diplomas to graduates at the ceremony. When he finished he appeared to start to run off stage, but took one step, tripped over a sandbag, and went down. He was helped up and walked off under his own power.
You can see the sandbag in the picture below.
This comes just a few weeks after he was seen stumbling down some stairs in Japan, but this doesn't appear to have anything to do with old age. This is clearly just a dude trying to hustle while unaware of what was at his feet. And he paid the ultimate price: people are laughing at him online.