LAPD Shoved Jodie Sweetin Down on a Freeway During a Abortion Rights Protest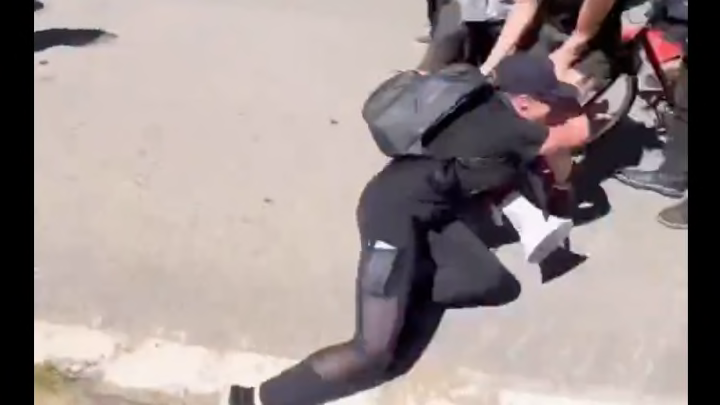 Jodie Sweetin was protesting the Supreme Court decision to overturn Roe v. Wade in Los Angeles this weekend. The Full House / Fuller House actress was marching on a freeway when LAPD officers shoved her off an embankment. Sweetin stumbled and fell to the ground.
Sweetin got back up and adjusted her hat as the people around her were in complete shock because, well, the LAPD knocked down Stephanie Tanner on camera. Protesters then screamed at the officers involved and went back to chanting "no justice, no peace."
Protests have been going on nationwide since the announcement on Friday. In Phoenix police fired tear gas at protesters from the state capitol building.