Jimmy Dykes Offered Up Some Deep-Fried Food to a Ref Mid-Game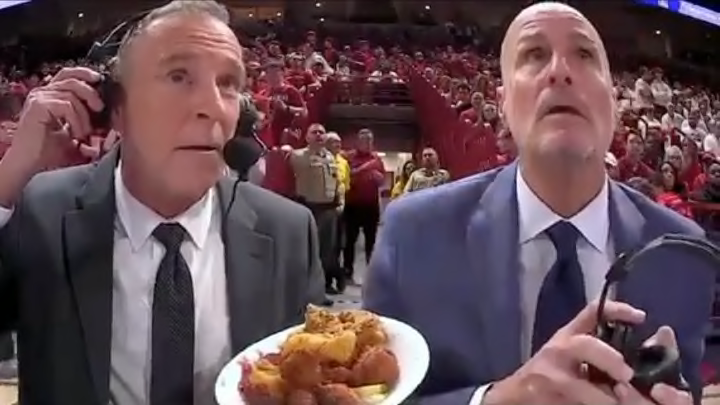 Flight issues led to an unusual Jimmy Dykes-Jay Bilas pairing on last night's Alabama-Arkansas broadcast, so all bets were off. At one point Dykes was prepared to do a plug for The Catfish Hole, a fine local establishment where diets go to die a greasy death. This happened to occur at the same time as a Jahvon Quinerly-Anthony Black brouhaha that required some explanation for the officiating crew, leading to this tremendous moment.
That's a quick no. Few things clash with running up and down the court trying to keep a high-intensity game on track more than a plate full of offerings from the "brown" food group. Sweetgreen makes more sense as the accidental sponsor there.
The best part about this is that Dykes, though enjoyable, is pretty dry as an analyst and doesn't really do much in the bit/gimmick department. We'll have to keep an eye on him going forward because perhaps this unleashes a monster.