Jimmy Butler, Trae Young Get T'd Up Less Than Half a Quarter Into Hawks-Heat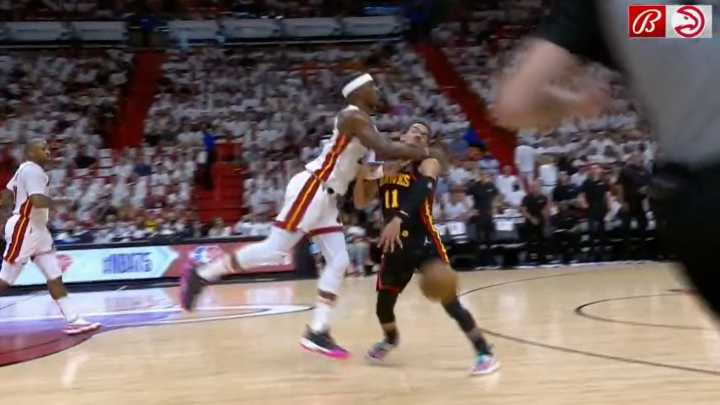 Jimmy Butler and Trae Young /
The No. 1 seed Miami Heat will take on the No. 8 seed Atlanta Hawks in the first round of the Eastern Conference Playoffs. The Heat are heavily favored, as they should be; the Hawks needed a pair of explosive games by Trae Young to win the play-in games. It'll be tough for Atlanta to pull off four wins in seven games, but it is guaranteed to be a fun series because Young has swagger and the Heat don't like that sort of thing.
Barely halfway into the first quarter we got a taste of the conflict brewing as Young and Jimmy Butler got tangled up and received double technical fouls. Young tried to stop Butler on a fast break and Butler grabbed Young as he stumbled. Neither man was a fan of how it unfolded.
This will not be the last time these two have a run-in over the next week. Butler and Young are very different players but share one key quality: they do not back down.
It is a guarantee they will clash again.