Jimmy Butler, Grant Williams Go Face-to-Face, Scream at Each Other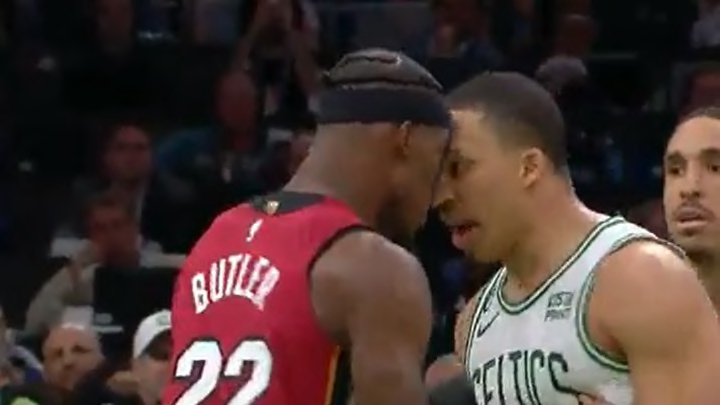 The Miami Heat and Boston Celtics are locked in a contentious Eastern Conference Finals that is only getting more intense. Friday night during Game 2 in Boston, Celtics forward Grant Williams and Heat star Jimmy Butler got into it with each other. The two went nose-to-nose and screamed at one another before they had to be separated.
The incident came after Butler drove inside on Williams, scored and drew a foul. Then things got heated.
Check it out:
That is good, old-fashioned NBA playoff intensity. We love to see it. Both guys were hit with technical fouls, which is ridiculous. Let them get into it.
This is shaping up to be a great series with the volume being raised seemingly every minute in Game 2. The Butler-Williams feud is just the latest example.