Jimmy Butler Hit In Head By Thrown Shoe During Sneaker Event in China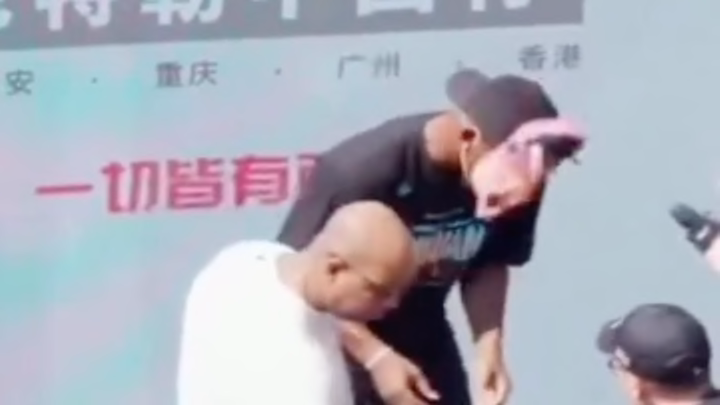 Back in 2022, Jimmy Butler left Jordan Brand to align himself with Chinese shoe brand Li-Ning. He's currently over there promoting his signature sneaker and has been greeted by passionate, large crowds. Everything was going fine and completely normal until someone in Taiyaun decided to treat him like George W. Bush and hurl a shoe at his face. It's behavior we simply cannot condone but we have to remark that it was an on-target pass.
The bright side here is that the impact didn't seem particularly violent and the video can be co-opted to market Big Face coffee because if Butler had a slightly smaller face it may have missed him.
It has now been 24 years since Austin Powers posed the question of who would throw a shoe. And time and time again we've learned that it's a lot of people. A lot of people throw shoes for whatever reason.