Jim Trotter Says Sam Bradford's Agent Asked Eagles For $25 Million a Year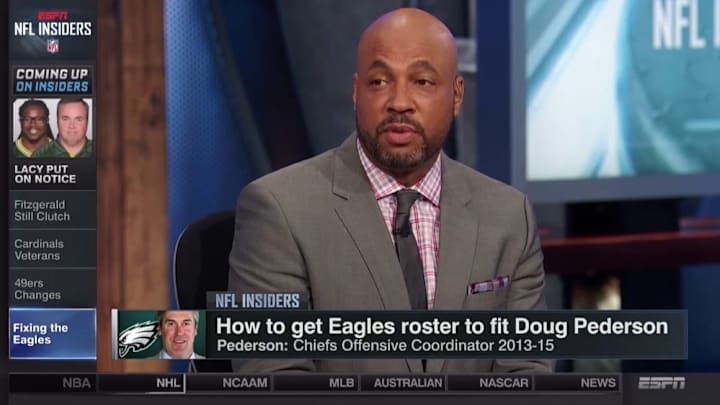 Sam Bradford finished the 2015 NFL season with a quarterback rating of 86.4 and 19 touchdowns against 14 interceptions in 14 games. He was completely average in every way, which is why Philadelphia Eagles fans should be insanely happy former head coach Chip Kelly didn't sign him to a contract extension. Especially not the one Bradford's agent, Tom Condon, was demanding before the season.
Jim Trotter was on NFL Insiders on Tuesday and dropped this bombshell:
Yeah, that's right, Condon was asking for $25 million a year from the Eagles. For Sam Bradford. This Sam Bradford. The fact that Condon asked for that much money for what amounts to an average quarterback is utterly insane. And I'm not being hyperbolic, I am genuinely concerned for his mental health. Someone needs to check on Condon and make sure he isn't eating an unhealthy amount of paste.
Bradford has his defenders, but he's never been more than an average quarterback. For his career he has completed 60.1 percent of his passes for of 6.45 yards per attempt, with 78 touchdowns, 52 interceptions and a passer rating of 81.0. There is nothing in that list of stats that even suggests "above average."
Aside from the fact that he's clearly made of easily breakable china, there is nothing terrible about Bradford, but he's not anywhere near a top-tier quarterback. His agent should have been begging for a deal at $10-$15 million a year, not shooting for the moon. Now he could be stuck signing a one-year deal somewhere.