Jim Tomsula Will Make $14 Million For One Year With 49ers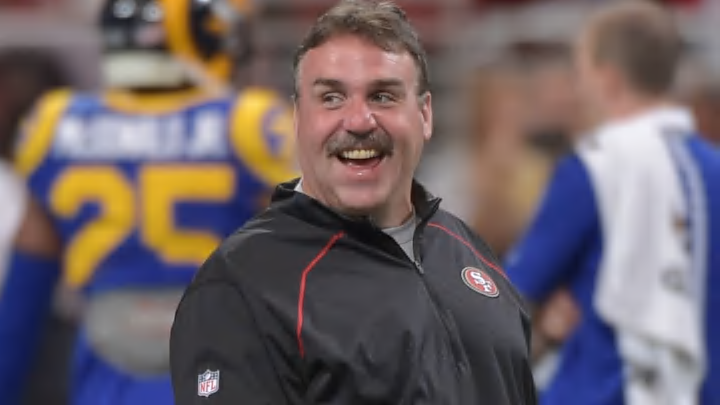 The San Francisco 49ers fired Jim Tomsula. Whatever his coaching future, things are going to work out okay for him. He had $10.5 million left on his contract. According to Jed York, that won't be offset by subsequent employment.
"I would say this: We've got several years of Jimmy T's salary left and we're going to eat it," York said. "Whether he's coaching somewhere else or not, we owe him that. That's not a concern.
So, Tomsula will be paid $14 million for his one season of service with the 49ers (Jim Harbaugh earned $20 million over four). That's enough to hire scapegoats to sit in leather chairs in every room in his house, or do more useful things.
Tomsula was basically the cheapest replacement the 49ers could have hired last year. If that's the baseline for an NFL coach, you might as well pay the premium to hire a good one.