Jim Rome on CBS Sports Network: 'You Idiots Are Going to Preempt This Show For Swimming? Stupid.'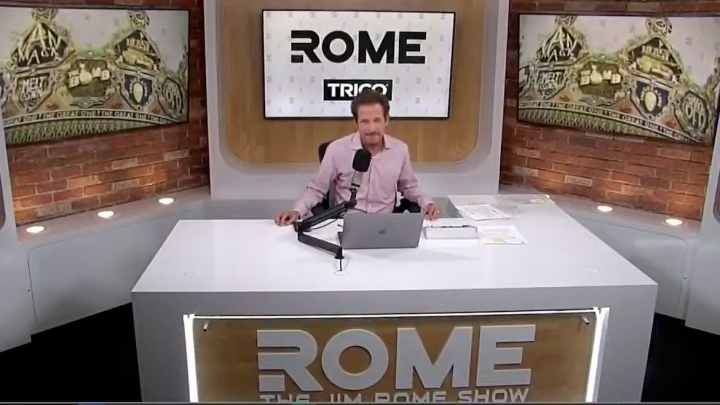 The Jim Rome Show is simulcast every day from noon to 3 p.m. ET on CBS Sports Network. Except for today and tomorrow when CBSSN will leave Rome at 1 p.m. ET to air the International Swimming League playoffs. Here's Jim Rome reacting to this decision on-air before the end of the first hour.
Rome on the decision:
"You idiots are going to preempt this show for swimming!? Stupid."
Rome went on to say that he can only control what happens on his show.
"What I really can't control is what the CBS Sports Network does durign these hours and I don't have a problem with it. I mean, I don't. They have other properties. Other things they have in addition to the Jim Rome radio-slash-TV show. Including swimming. So yes, on the TV side we are going to go away for hours two and three. And you will get swimming instead of me. Maybe that's an upgrade in your mind. Maybe it's an upgrade, period."
CBS Sports Network also has Rome scheduled for just one hour tomorrow as the swimming playoffs will continue at 1 p.m. ET on Friday. The Jim Rome is scheduled to return for the full three hour block on Monday.