Jim Boeheim Tries to Storm Out of Press Conference, Bangs Knee on Table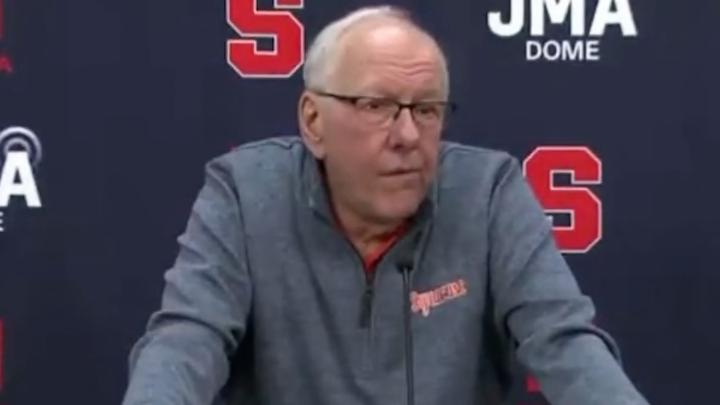 The North Carolina Tar Heels beat the Syracuse Orange, 72-68, on Tuesday night. Carolina had a 23-3 advantage on free throw attempts so Jim Boeheim was not in a great mood after the game. When one reporter asked why Syracuse was having a hard time closing out games after they lost their second game by four points in just eight days he shut things down saying, "We're done."
The legendary Syracuse coach then grabbed his drink and tried to storm out, but banged his knee on the table and had to catch himself.
To be fair to Boeheim, even The Rock wouldn't look cool after he stubbed his toe or banged his knee. You just have to suck it up and be ready to act surly at the next press conference. Remember, the press is just there to make you look bad. Most of the time.