Quinnen Williams Screams at Jets Coach on Sideline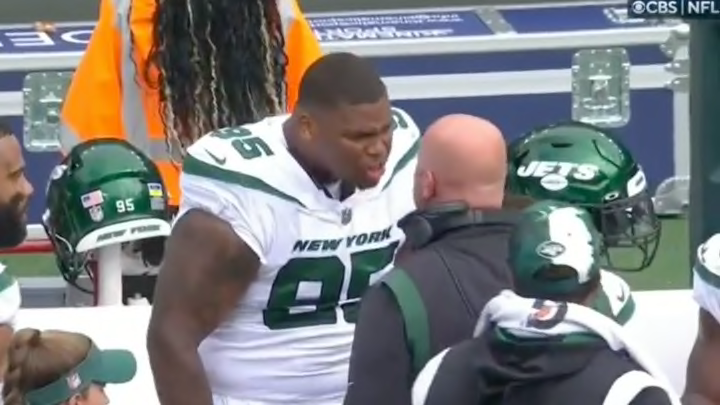 Quinnen Williams /
The New York Jets hosted the Cincinnati Bengals at MetLife Stadium on Sunday and Quinnen Williams lost his mind on the sideline during the first half. At some point, Williams began to exchange words with Jets defensive line coach Aaron Whitecotton and had to be held back when things escalated.
Such exchanges are not terribly unusual in the heat of an NFL game but it's always note-worthy when teammates have to step between a player and a coach. Williams was obviously very passionate there and needed someone to tell him to cool off.
Tempers flare. Everybody's responses about this post-game will indicate how much of an issue it really is.