Jets Players Brawl During Training Camp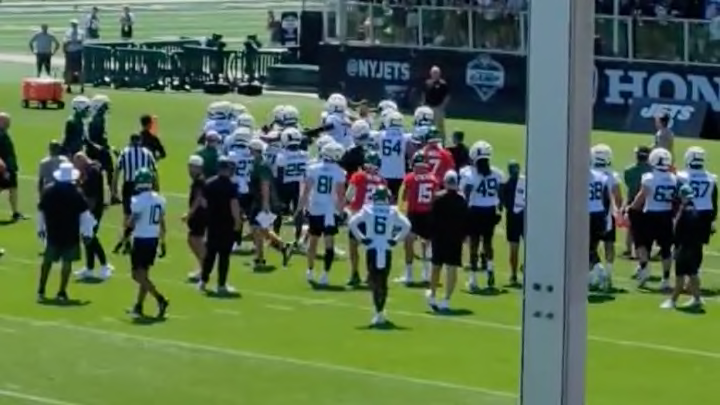 Jets brawl /
The New York Jets kicked off the open sessions of training camp on Saturday and things got spicy quickly. In front of a sold-out crowd, Jets players got into two brawls in the first morning of camp. One was captued on video from a few different angles.
Here's the bleacher view of the scuffle:
And here's the sideline view, which also gives more details on who was most involved in the fight.
Gang Green getting feisty early! Nothing better than some training camp fireworks. For content creators everywhere, we hope this is merely the first of many.
The Jets have big expectations this year so Robert Saleh is probably pumped to see some fire in the early goings. There will come a point where this becomes counterproductive but we're a ways off from that yet.
Aaron Rodgers should probably get involved. No better way to get familiar with the new teammates than to start a shoving match.