C.J. Mosley Tries to Go Full Troy Polamalu vs. Bills, Fails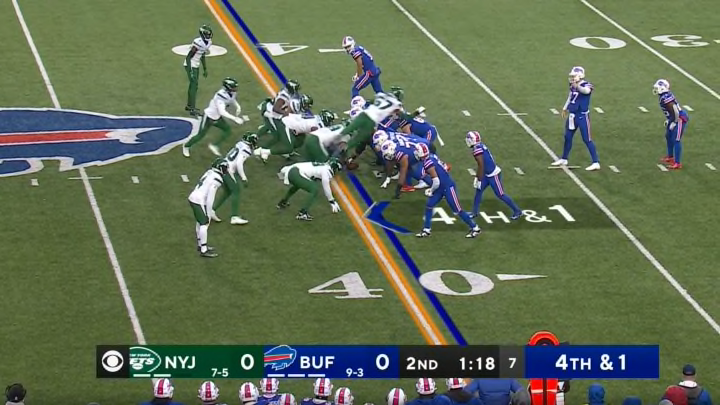 Whoops /
Sunday brought us an ugly battle between the Buffalo Bills and New York Jets. Hampered by inclement weather in Buffalo, neither team could get anything going offensively. The football was bad, and both teams were still scoreless as the two-minute warning hit before the end of the first half.
The Bills were facing fourth-and-one on their own 40-yard line and lined up like they were going for it. Tight end Dawson Knox ended up under center, appearing to line up for one of those weird TE sneaks that NFL teams have discovered this season. The Jets anticipated this and linebacker C.J. Mosley went flying over the line to tackle Knox.
The problem was that Knox had never actually snapped the ball and was just trying to draw the Jets offsides. Which obviously worked. And Mosley looked foolish.
Like all of us, Mosley just wanted to be like Troy Polamalu. But he failed.
The Bills would use this free first down to move down the field and quickly score a touchdown shortly afterwards.